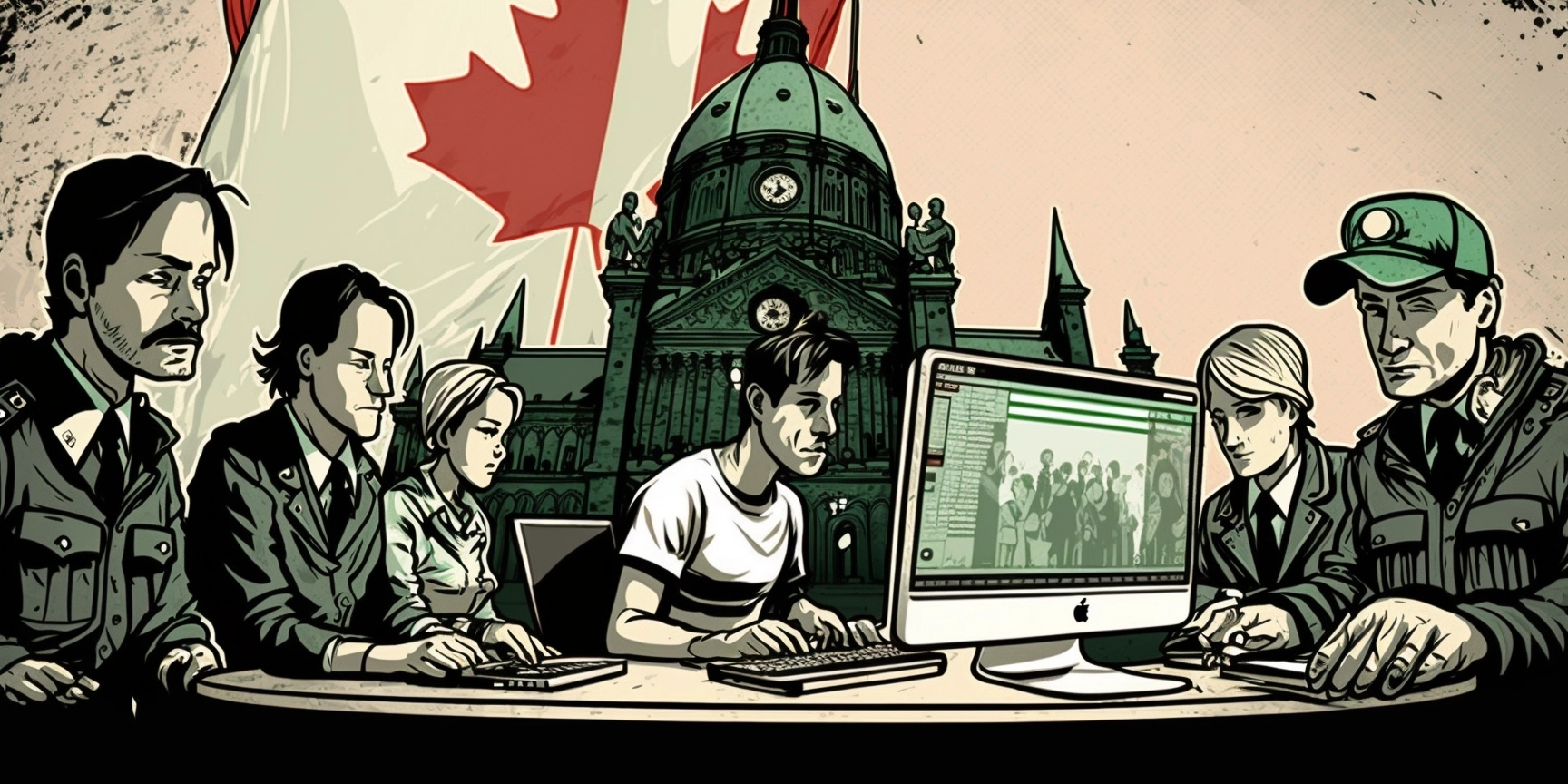 Fighting Government Censorship: How a VPN Can Help Canadians Avoid CRTC Regulations
The Canadian government has recently introduced a bill that would give it more power to censor online content and regulate digital platforms. The bill, known as C-11, would amend the Broadcasting Act could require online services that stream or host user-generated content to follow the same rules as traditional broadcasters. This means that they would have to obtain a license from the Canadian Radio-television and Telecommunications Commission (CRTC), pay fees and contributions to Canadian media funds, and comply with Canadian content quotas and standards.
The bill has been widely criticized by civil liberties groups, digital rights advocates, and online creators, who argue that it would violate freedom of expression, stifle innovation, and harm the diversity and quality of online content. They also warn that the bill would give the CRTC too much discretion and authority to impose arbitrary and vague regulations on online platforms, without proper oversight or accountability. The bill would also create a new category of online services called "online undertakings", which would include any service that "transmits or retransmits programs over the Internet for reception by the public". This could potentially include social media platforms, video-sharing sites, podcasts, blogs, and even online games.
One of the main concerns about the bill is that it would allow the CRTC to censor user-generated content that does not comply with its regulations or that it deems harmful or offensive. The CRTC would have the power to order online platforms to remove or block such content, or to impose fines or penalties for non-compliance. The bill does not define what constitutes harmful or offensive content, nor does it provide any criteria or guidelines for the CRTC to make such decisions. This could lead to arbitrary and inconsistent enforcement, as well as chilling effects on free speech and creativity.
Moreover, the bill does not provide any safeguards or exceptions for legitimate forms of expression, such as satire, parody, criticism, commentary, education, or artistic expression. It also does not respect the diversity of opinions and perspectives that exist in Canada's multicultural society. The bill could potentially censor content that challenges or criticizes the government, exposes corruption or human rights violations, advocates for social justice or environmental causes, or expresses dissenting or minority views.
The bill also does not take into account the global nature of the Internet and the cross-border flow of information. It could create conflicts with other jurisdictions and international laws that protect freedom of expression and privacy. It could also undermine Canada's reputation as a leader in digital innovation and human rights.
Fortunately, there is a way for Canadians to fight back against government censorship and protect their online freedom: using a VPN (virtual private network). A VPN is a service that encrypts your internet traffic on unsecured networks to protect your online identity, hide your IP address, and shield your online data from third parties. VPNs use real-time encryption and send user internet data through a secure VPN tunnel to minimize the possibility of anyone tracking what you do online.
By using a VPN, you can bypass the CRTC's regulations and access any online content you want, without fear of being censored, blocked, fined, or penalized. You can also enjoy more privacy and security online, as well as faster and more reliable connections. A VPN can help you access geo-restricted content from other countries, such as Netflix US or BBC iPlayer UK. You can also use a VPN to avoid bandwidth throttling by your ISP (internet service provider), which can slow down your internet speed when you stream or download large files.
There are many VPN services available on the market, but not all of them are trustworthy or reliable. Some VPNs may keep logs of your online activity, sell your data to third parties, expose you to malware or viruses, or leak your IP address. Therefore, you should always do your research before choosing a VPN service and look for features such as:
– A strict no-logs policy that guarantees that your online activity is not recorded or stored by the VPN provider
– A large network of servers in different countries that allows you to switch locations easily and access more content
– A high level of encryption (at least 256-bit AES) that ensures that your data is secure and unreadable by anyone else
– A kill switch feature that automatically
Subscribe to Our Newsletter