Elegant Themes' Divi Builder is a robust and intuitive WordPress website creator.
Divi Builder by Elegant Themes is a website builder worth considering if you want to make a beautiful and functional site for your company. One of the most widely used and flexible WordPress themes and plugins, Divi Builder, makes it simple to create a website that fits your exact needs. In this article, we'll look at the pros and cons of Divi Builder to help you decide if it's the right fit for your website.
The Divi Builder is what?
Elegant Themes' Divi Builder is a site builder made specifically for use with WordPress. The idea is that with the Divi theme (or its companion plugin, Divi Builder), you can simply drag and drop your way to design brilliance.
The included Divi theme is highly adaptable and compatible with all the builder's features. Installing the Divi Builder plugin separately allows you to use Divi Builder with any other Divi WordPress theme.
Divi Builder's front-end visual editor displays your modifications as you make them. If you'd rather work with modules and settings behind the scenes, you can switch to a back-end editor.
Divi Builder's extensive library of over 40 modules makes it easy to incorporate a wide variety of content types into your site. You can also combine different modules to make your own unique designs and layouts.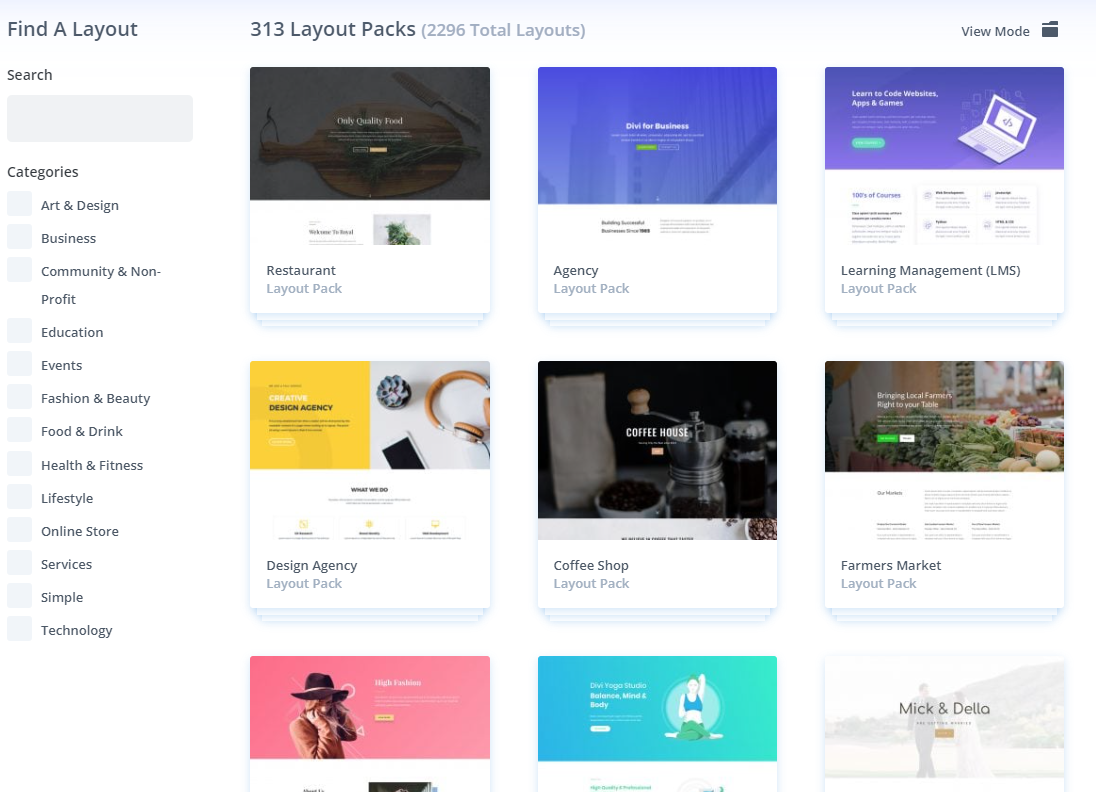 Divi Builder also comes with a plethora of ready-to-use themes from which to construct your website. Business, online store, blog, portfolio, landing page, and so on are just some of the categories you can peruse. Your own creations can be saved as templates for later use.
Divi Builder's WooCommerce support makes it possible to set up and run an online store. Divi Builder allows you to personalize your online store's product pages, shopping cart, and checkout.
Split testing is a built-in feature of Divi Builder that lets you compare the success of two or more variants of your website. With Divi Builder's built-in analytics tools, you can monitor your website's traffic as well as its success, failure, and bounce rate.
How Simple Is It to Work with Divi Builder?
Divi Builder's simplicity is one of its greatest strengths. Using Divi Builder doesn't necessitate any familiarity with coding or other technicalities. Just drop modules where you want them and tweak their settings with a click or two.
Divi Builder's intuitive interface walks you through each step of making a website. A single toolbar at the screen's bottom provides access to all the features. Any part of your website that you can see when you mouse over it can be changed immediately.
The responsive editing mode in Divi Builder allows you to see how your site will appear on various screen sizes before you publish it. The layout and settings can be customized for each device independently or synchronized across all devices.
Documentation, tutorials, videos, forums, and even live chat are all part of Divi Builder's excellent support system. You can also join the Divi community and talk to other people who use and create themes and plugins.
In what ways does Divi Builder fall short?
It's true that Divi Builder has some drawbacks. Some frequent gripes about Divi Builder include:
For those with no prior experience with WordPress or website creation, the process may seem daunting at first. It can be overwhelming to consider all the features and options available.
It may cause some websites to load slowly or perform poorly. This is because Divi Builder integrates many scripts and codes into your site, which can slow it down and reduce its effectiveness. This has recently been addressed in newer versions of Divi.
Divi Builder makes it difficult to switch to a different theme or plugin. This is because Divi Builder requires the use of its own unique set of short codes. Your website's layout and content could be permanently erased if you deactivate or delete Divi Builder.
Conclusion
Create a beautiful, functional, and professional website for your company in minutes with Divi Builder by Elegant Themes. It has a visual front-end editor that displays your modifications instantly. You can customize your site to your liking with over 40 available modules. You can get your website up and running in no time with one of the many available templates. Since it is WooCommerce-compatible, setting up and running an online shop couldn't be simpler. An integrated split testing function lets you compare the success of multiple iterations of your website.
Because of its flexibility and adaptability, Divi Builder is an excellent option for WordPress users who need a website builder.
Subscribe to Our Newsletter