Why it is
Essential For

Your Business To Have a "Google My Business" Listing, and How to Set One Up
Introduction
In the digital age, having an online presence is crucial for businesses of all sizes. More than ever, consumers are using the internet to search for products and services, making it essential for businesses to be visible on search engines. One effective way to achieve this is by creating a Google My Business (GMB) listing. In this blog post, we'll discuss the importance of having a GMB listing, how to determine if your business already has one, and how to create a new listing if needed.
Why a Business Should Have a Google My Business Listing
Boost your online visibility: A GMB listing helps businesses appear on Google Search and Maps, increasing their visibility to potential customers. This is especially important for local businesses, as users often look for nearby establishments on Google Maps.
Improve search engine rankings: Having a complete and optimized GMB listing can lead to higher rankings in search results, making it easier for users to find your business.
Showcase your business: GMB listings provide businesses with an opportunity to display important information such as hours of operation, address, phone number, and website. You can also share photos and updates to give potential customers a snapshot of your offerings.
Gain customer insights: Google provides analytics for Gogle My Business listings that allow business owners to track customer engagement, including the number of views, clicks, and actions taken on your listing.
Encourage customer reviews: GMB allows customers to leave reviews, which can help your business build credibility and trust with potential customers.
How to Determine If Your Business Has a Google My Business Listing
Here are a few ways to check if your business already has a GMB listing:
Google Search: Perform a Google search for your business name and location. If an information panel appears on the right side of the search results page, your business likely has a GMB listing.
Google Maps: Open Google Maps and search for your business using its name and location.
If a pin with your business information appears, your business has a GMB listing.
Google My Business website: Visit the GMB website (https://www.google.com/business/) and sign in with a Google account associated with your business. If your business has a listing, it should be displayed on the dashboard.
If your business appears on Google Search or Maps without a GMB listing, it may have an unclaimed listing.
Claiming your listing allows you to edit and update the information, as well as access valuable insights and features.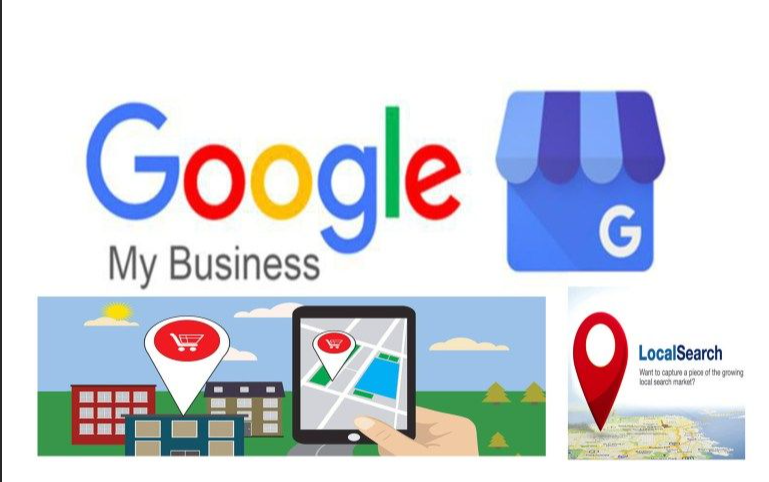 How to Create and Set Up a Google My Business Listing
If your business doesn't have a GMB listing or you need to create a new one, follow these steps:
Sign in or create a Google account: Visit the GMB website (https://www.google.com/business/) and sign in with an existing account or create a new one for your business.
Enter your business information: Click on "Add your business" and the required fields, including the business name, category, and address. Be sure to enter accurate and complete information to help your business appear correctly on Google Search and Maps.
Verify your business location: After entering your business information, Google will prompt you to verify the location. This ensures that only authorized individuals can manage the listing. Verification methods may include postcards, phone calls, or emails.
4 Complete GMB listing: Once your location has been verified, you can add additional information to your listing, such as a description, phone number, website, and photos. Be sure to include keywords related to your business to improve search engine rankings.
Optimize your listing: Regularly update and optimize your GMB listing by adding new photos, responding to customer reviews, and adjusting your business information as needed.
Conclusion
Having a Google My Business listing is essential for businesses looking to increase their online presence and reach new customers. By creating and optimizing your GMB listing, you can improve your search engine rankings, showcase your offerings, and engage with potential customers easily and effectively.
Don't let your business miss out on the benefits of this powerful tool – set up a GMB listing today!
Autumnfire's AI ChatBot
We have created a Chatbot specifically designed to assist customers with queries regarding our services. This AI-powered Chatbot aims to offer valuable and informative responses to customer inquiries on various topics. Additionally, it can collect contact information and inquire if customers prefer to be contacted via phone or email. You can find out more on our AI ChatBot Service here.
Should you require assistance in creating or updating your Google My Business listing, we welcome you to reach out to us.
Subscribe to Our Newsletter