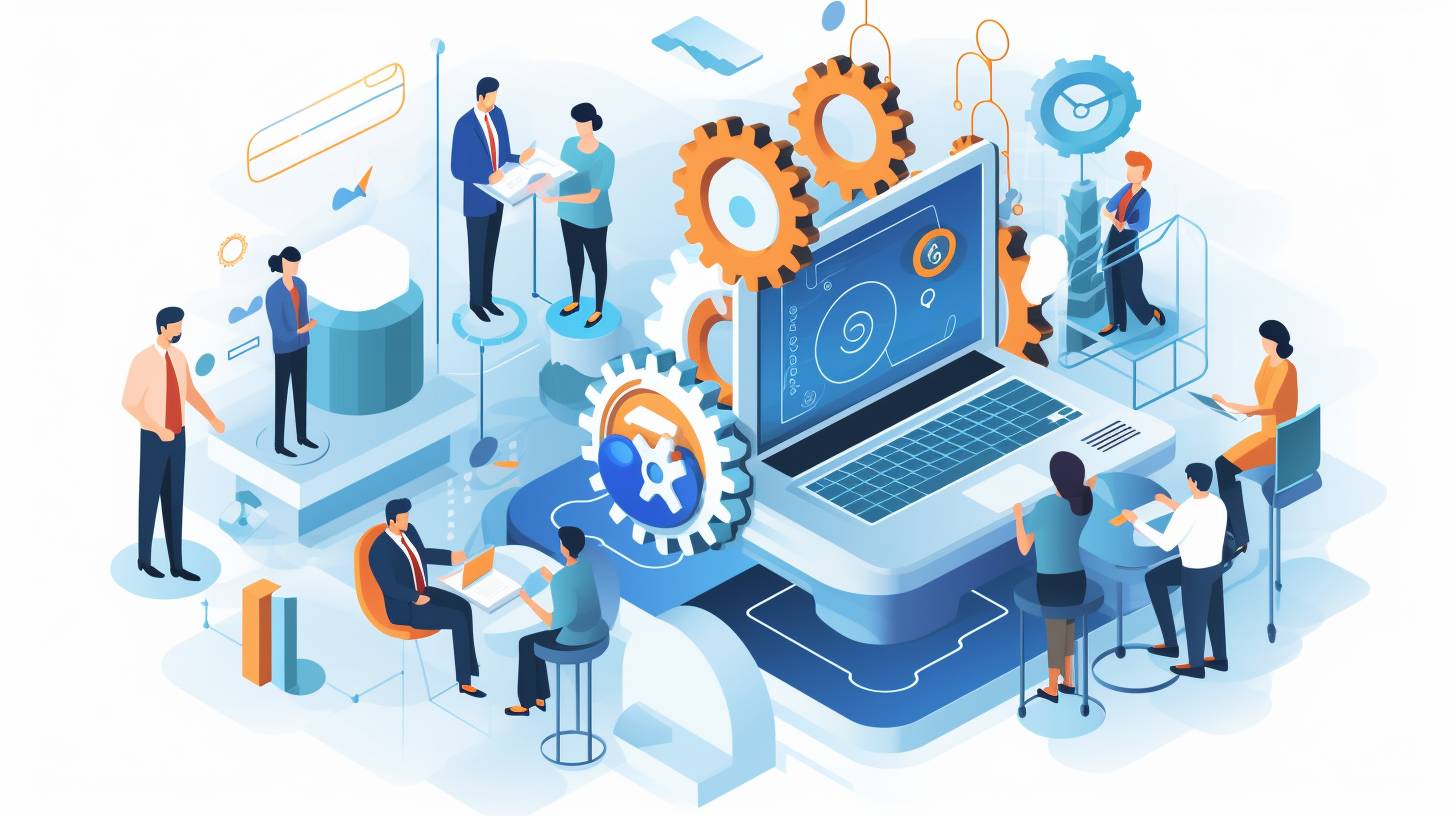 As a small business owner, you have a lot on your plate. Between managing employees, tracking finances, and acquiring new customers, it can be overwhelming trying to keep all the plates spinning.
This is where customer relationship management (CRM) software can help save you time and money.
What is Sales CRM Software?
CRM stands for customer relationship management. It is software that helps businesses organize, track, and manage interactions with current and potential customers. The main goal of CRM is to improve business relationships to boost sales.
At its core, CRM software consolidates customer information into one centralized database.
This can include contact details, communications history, purchase activity, preferences, and more.
Having all this data in one place makes it easy for employees to access the information they need to engage with customers.
Key Benefits of CRM for Small Businesses
There are many advantages to implementing a CRM system into your small business.
Here are some of the top benefits:
Improved organization – A CRM organizes all your customer data in one place, eliminating the need for spreadsheets or notes.
Enhanced communication – Emails, call logs, and notes can all be stored in the CRM system for full visibility into customer interactions.
Increased efficiency – Automation and streamlined workflows help employees work faster.
Better customer service – Access to customer data allows for more personalized and informed interactions.
Higher sales – Sales teams have the tools and information they need to convert more leads.
Data-driven decisions – Reporting and analytics provide insights to adjust strategy.
Scalability – Cloud-based CRM systems make it easy to add users and features as you grow.
Top 5 CRM Software for Small Business
The CRM software market has exploded in recent years, leaving small business owners with an overwhelming number of options. Here are 5 top CRM systems to consider:
HubSpot CRM
HubSpot offers a robust free CRM platform packed with features. Users can store unlimited contacts, send email campaigns, log calls and meetings, and view analytics.
The software integrates nicely with HubSpot's marketing tools.
Pros:
Free version available
Unlimited contacts and storage
Email campaigns and sequences
Call logging
Reporting
Cons:
Limited customization in free version
Additional marketing tools are paid addons
Website: https://www.hubspot.com/products/crm
Salesforce Essentials
Salesforce is the top dog in CRM software. The Essentials plan is built for small teams, with core sales and customer service features. It comes with unlimited contacts, opportunity management, and sales reporting.
Pros:
Mobile optimization
Customizable sales pipeline
Contact management
Opportunity tracking
Scalable to grow
Cons:
More complex interface
Additional customization requires coding
Website: https://www.salesforce.com/ca/editions-pricing/essentials/
Pipedrive
Pipedrive is CRM software focused specifically on sales management. It offers visual sales pipeline management, activity reminders, customizable lead scoring, and reporting. Integrations are available to connect other software.
Pros:
Simple visual interface
Activity timeline and reminders
Lead scoring and ranking
Email integration and templates
Mobile app
Cons:
Less focus on marketing automation
Limited customization options
Website: https://www.pipedrive.com/en-us
Insightly
Insightly provides a wide breadth of CRM features while still being easy to use.
It offers contact management, opportunity tracking, project management, and dashboards for reporting.
Email and calendar sync also available.
Pros:
Easy to use interface
Contact and company profiles
Project management capabilities
Email integration and tracking
Reasonable pricing
Cons:
Less robust features for marketing automation
Limited customization in lower tiers
Website: https://www.insightly.com/
Monday.com
Highly customizable- Monday.com allows you to customize boards, columns, views, automations, etc.
to fit your sales workflow. This makes it adaptable as your business grows.
Pros:
Intuitive visual interface – The kanban-style board is easy to understand at a glance.
Color coding and visual cues help you prioritize tasks and deals.
Robust analytics and reporting – Built-in reports and dashboards provide insights into your pipeline and sales activities. You can track deal stages, win rates, sales velocity, and more.
Easy to get started – Monday.com has pre-built templates and requires little training.
New users can quickly set up boards for sales, accounts, leads, etc.
Integrations – Monday.com integrates with popular sales tools like Gmail, Slack, Zoom, Dropbox, etc.
This improves productivity.
Mobile apps – Native iOS and Android apps allow salespeople to access CRM data on the go.
Cons:

Per user pricing – Monday.com uses per-seat pricing, which can get expensive for larger teams.
Consider the total cost of ownership.
Limited customization in lower tiers – Some useful customization options, like custom fields, are only available in higher tier plans.
No native sales dialer – You need third-party integration for calling capabilities.
Other CRMs have built-in dialers.
Steep learning curve – While the basics are easy, it takes time to master advanced features and customizations.
Third-party dependency – Monday.com relies on third-party apps for essential CRM features like email integration, phone calls, etc.
So in summary, Monday.com provides excellent customization and visualizations, ideal for sales teams who want flexibility. But the pricing and limitations of some features should be evaluated closely.
Website:https://monday.com/
My assessment of the top 5 CRMs:
Based on the information provided, here is my assessment of the top 5 CRMs:
HubSpot – I like HubSpot's free and low-cost entry plans. This makes it very accessible for small businesses. It also has robust marketing automation features built-in. However, some key sales features require paid upgrades.

Salesforce – Salesforce is extremely customizable and powerful, but also complex and expensive. It's best suited for large enterprises. The learning curve is also steep.

Pipedrive – Pipedrive has a clean, intuitive interface focused on sales pipelines. It's easy for reps to use. However, features like email integration could be improved. Support options are also somewhat limited.

Insightly – Insightly seems like a decent mid-market CRM, but it was harder to find detailed information about its features compared to the others.

Monday.com – I like Monday's flexibility to customize workflows for any use case.
The interface is also very user-friendly. It has strong collaboration features.
Pricing is affordable too.
Overall, I think Monday.com might be the best option for business owners – ease of use, customization, price, and support. It seems like the most well-rounded solution that could work for a variety of small-medium sized businesses.
But HubSpot would be a good alternative given its free tier and strong marketing tools.
Discover the transformative benefits of utilizing a CRM for your business, which can significantly save your time and money. Take advantage of our offer and schedule a complimentary phone consultation today to explore how a CRM can revolutionize your operations.
Autumnfire Internet Solutions creates, hosts, maintains, and secures websites for businesses.
Comment on this blog article or contact us if we can help your business.